My Approach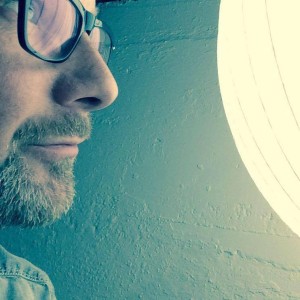 The first 20 years of my career was spent in senior management, development, and creative positions at universities and cultural organizations including UW-Madison, Duke University, the Pittsburgh Symphony, the Museum of Contemporary Art in Chicago,  and others. In those roles, I helped to create connections between people, art, and ideas. As a Realtor, my goal is to create those same kinds of meaningful connections between people, homes, and communities.
Here's what I can offer, and how I do what I do:
✱  A project-based approach to our work together: whether buying or selling, we'll move forward based on clearly outlined set of requirements and objectives, a timeline, periodic performance assessments, and contingency strategies for improvising around changing conditions. I'm also dedicated to clarity: at every moment in the process you'll know where we're going, what we're doing, why we're doing it, and the options available.
✱  Close attention to ensuring that your requirements are aligned with your budget. I can also help to imagine the hidden possibilities of a home, which can sometimes mean getting more for less.
✱  Strong negotiation skills developed as a buyer and seller with experience in single-family homes, condos, vacant land, and land contracts, in three states. I'm especially interested in applying these skills in support of first-time buyers and sellers.
✱  A first-hand understanding of the work of creative people, scholars, and anyone in need of space to pursue ideas, but the unique mix of business acumen, negotiating skills, and aesthetic sensibilities I can bring to the table can be beneficial in any transaction.
✱  Knowledge of the Madison area's history, architecture, and neighborhoods, and special expertise in the history of modern architecture and its practitioners in the midwest.
I will do anything for my clients, including previewing properties on your behalf, targeted marketing initiatives, conducting exhaustive research, assessing market conditions and pricing, staging your home and personally supervising photography, and more. Whether you're buying or selling a million-dollar lakefront home or a $100,000 starter, my time is your time.
I love what I do, and I hope we might have an opportunity to work together. Contact me at here, or at (608) 772-4656. I look forward to hearing from you.
Follow me on Twitter at @DontFearRealtor and at dontfeartherealtor.tumblr.com
---
About Me
I grew up outside of Chicago but have spent more than a third of my life in Madison. Until joining Restaino & Associates, I spent over 20 years in creative and senior managerial roles at universities and cultural organizations, managing programs and publications, raising funds for projects, writing, curating visual art and music programs, and organizing major public programs.
I have a masters degree in Public Management from Carnegie-Mellon University and a Bachelor of Fine Arts from UW-Madison. My education is an uncommon combination of right-brain and left-brain training, and it has enabled me to develop strong contractual, financial, and negotiation skills alongside a keen sense for design and space, high standards for construction and condition, and an eye for assessing the fit and finish of a home.
As a musician and voracious record collector, music is at the center of my life. Duke Ellington once said that "there are only two kinds of music: good music and the other kind," and I try to follow his lead by constantly seeking out new and challenging sounds. My wife and I also collect mid-century furniture, design objects, and contemporary art, and I'm fascinated by architectural history: as a Realtor I often have the privilege of experiencing first-hand the work of many of our region's most amazing architects.
Our family lives on Madison's east side, where I'm active in advocating for public schools and teachers and playing music in as many different contexts and with as many interesting players as I can handle. I also serve on the Community Advisory Board of Madison's one and only WORT-FM.