UW-Madison School of Music Concerts
One of the best things about living in a community with a world-class university is that on almost any given day something totally amazing is going on. A lecture, a screening, an exhibition, an open lab or a tour of a research facility. In fact, in my 13 years as an academic administrator responsible for those kinds of things, I learned that one of the major challenges universities face is how to make sense of it all (you have no idea how many meetings I've been in where the sole topic is the classification of event types for the purpose of developing more effective "calendaring").
So, because of the sheer volume of programming at a campus as large and wonderfully complex as UW-Madison, I'm here to help you out with one singularly cool aspect: concerts at or sponsored by the Mead Witter School of Music. If you want to hear music you won't hear at major public venues, often performed by students and faculty who pour everything they've got into it, in intimate settings that put you close to the air-currents being pushed-around by the instruments, this should be one of your first stops in your exploration of Madison's Hidden Awesomeness.
There are a couple of ways into the schedule:
UW-Madison is home to a number of great ensembles, such as the Pro Arte String Quartet, one of the leading and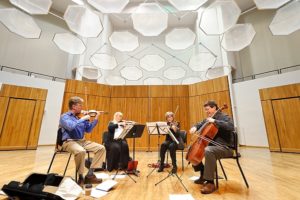 oldest university based chamber ensembles in the country, a Percussion Ensemble, and other student ensembles that often perform adventurous and experimental repertoire that you'll often only find on university campuses. And then there are the world-class faculty, including the brilliant virtuoso pianist Christopher Taylor, who
One caveat: not all performances are open to the public. Some are auditions for faculty or student positions, or performances in fulfillment of degree requirements, but then again, if something looks interesting it doesn't hurt to give the SOM a call.
Another fantastic way to engage with the SOM and to help out aspiring musicians is to hire a musician from the student body for an event, or maybe even a house concert. Check out this page, where you can submit a "musician(s) wanted" listing.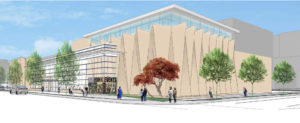 Most of the major performances take place at Mills Hall in the Humanities Building, but recent major support from the Mead-Witter Foundation will enable the SOM to construct a fantastic new facility, now in the planning stages. That Trapper-Keeper you had in Middle School? A Mead product. You can feel good about where some of that money went.
Don't let one of Madison's hidden gems slip under your radar. There's world-class art and music (and dance, and theater, and film) here, and its sitting there waiting for you to discover it.
---
About Madison: Links and Random Information About Our Fair City and Region