Grant approaches his work with incredible professionalism and skill. From our very first meeting he paid meticulous attention to the uniqueness of my home, which while sporting a fantastic location came with a few quirks. He immediately identified the best market for my listing and created a specialized advertising strategy to target the right group of potential buyers. His plan was spot-on and my home received multiple competitive offers. Grant later helped me determine the best offer for my personal needs and took me through the entire process from listing to closing. He was always available to answer questions and I am very happy with the outcome of my sale. I highly recommend him to anyone looking to buy or sell a home.
– R.H., Madison, December, 2017
I have worked with several other agents, but in only a short time I have found that Grant's abilities, sensibilities, skills, knowledge, and professionalism stand alone. He has the skills to contribute to the process of home-buying, and adds a strong architecture and visual arts background which enables him to truly understand the type of home that fits the client's taste and needs. I found him to be extremely helpful with thoughts and suggestions relating to the type of home that fit my criteria. In addition, he is personable, low-keyed but highly focused – the absolute opposite of the high-pressure agent.
– Prof. J.D., Madison, September 2015
The Right Realtor Found Me. After listing my Mid-Century Modern Lake Wisconsin property – designed by a protege of Frank Lloyd Wright – with other Realtors over nearly two years with no offers, the right realtor found  me. Once I listed the property with Grant, the house sold within a month to buyers who love the location and the home's architectural pedigree. What is different about Grant from all of the other real estate agents I've worked with? Grant combines marketing knowledge and experience with a passion for design, to find the right buyers for a property that was designed by and built for artists. I have bought and sold five properties over the years, and Grant is the only Realtor that understood how to market a house for the creative buyer. I wish we had connected sooner!
– K.L., Lodi and Twin Lakes, WI, December 2017
---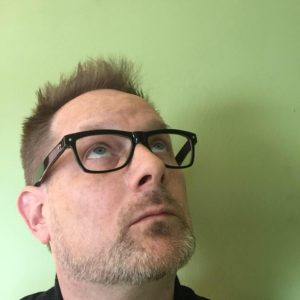 I'm a Realtor with Restaino & Associates in Madison, Wisconsin. I became a Realtor for many reasons, but mostly because one of the driving forces in my life has always been to connect people with opportunities that can help them move forward. I also love learning and talking about the histories of homes, neighborhoods, and cities, and I'm an architecture and design nerd. Real estate isn't just about numbers, its about the way homes feel, look, work, and how they hold together.
I have a project-centered approach to my work with clients, and I prioritize communication and clarity. We'll make a plan (and a plan for another plan if the first plan isn't the right plan), and you'll know what and why we're doing what we're doing at every point in the process. In my work as a Realtor, I draw from a diverse range of past professional experience that includes work in the visual and performing arts, higher education, organizational management, development, and marketing. My Master's in Public Administration from Carnegie Mellon University informs the way I approach the many management, administrative, and financial processes we'll encounter in our work together, and my experience as a serial-renovator has given me an informed eye for condition and build-quality. The ethics of this business are also very important to me: my clients don't work for my benefit, I work for my clients' benefit, and whether your budget is $100,000 or $1,000,000, you'll receive the same high level of service, focus, patience, honesty, and clarity.
When I begin working with a buyer I'm in it for the long haul: whether it takes a single weekend or six months to find the perfect home, I'll be fully engaged at every moment. For sellers, my first focus is on getting the price right, ensuring that the fit, feel, finish, and presentation of your home is as attractive as possible to prospective buyers, and making sure that the way we market your home attracts interested, qualified buyers.
You can read about me and how I do what I do here, contact me here, and check out selected recent work for clients here.
I created this site because I wanted to make something useful, interesting, and maybe even entertaining for everyone who participates in the Madison-area real estate market. Whether you're actively selling, searching, or just interested and hovering, there may be something of interest for you here, and I hope the site says something about the way I think and work. Have a look around my site and get in touch if you'd like to explore the possibility of working together. I look forward to hearing from you.
---
Please note that listing information in this site is drawn from the South Central Wisconsin MLS and I cannot be responsible for errors or omissions. Click here to see the full terms of use.